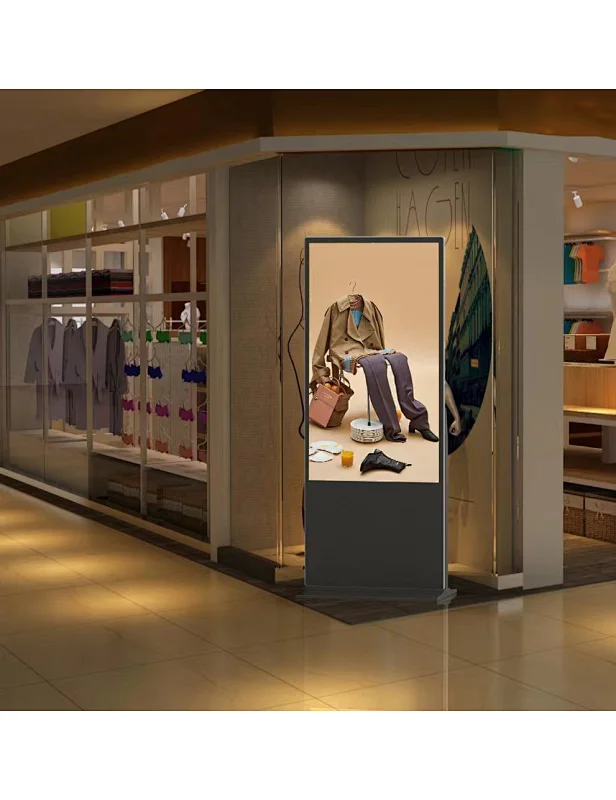 Floor standing displays Indoor digital signage
Indoor digital signage is perfect for you and your business if you are looking to advertise, inform or enhance your customers experience. 
The compact and stylish EKAA Indoor digital signage provide infinite  imagination to our clients. The diversified lcd displays product appearance is achievable for every digital signage applications, ceiling mounting, wall mounting  and floor standing lcd displays design of the Indoor digital signage, ignoring your enclosure's waterproof  function and just design what you need.
✔ Available sizes: 32inch~86inch    
✔ Non-touch/ IR Touch/P-CAP Touch optional    
✔ HDMI In/ Android /Windows System optional    
✔ Vandal-resistant tempered glass  
✔ Free CMS software with Android System  
✔ Single sided/ Double sided optional  
✔ Black/White/Sliver optional