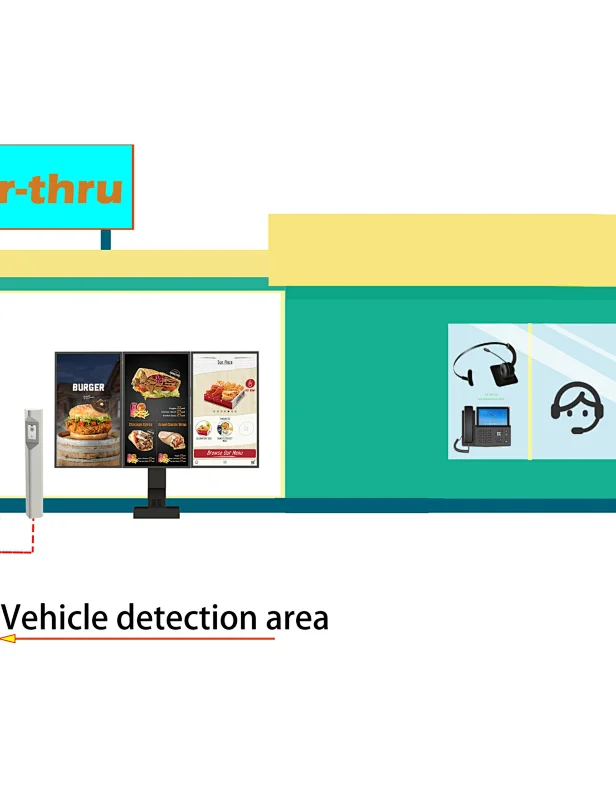 Intercom system device Intercom System Device
An Intercom System Device is a two-way communication electronic device that contains circuitry for the purpose of transmitting and receiving audio and/or video transmissions. Now, EKAA drive-thru technologies are improving QSR experiences and helping restaurants get ahead of fast-changing customer demands. As a result, restaurants are better equipped to deliver food to customers as quickly and conveniently as possible, while staff have more time to focus on customer service.
Intercom System Device plays an important role in the Quick Service Restaurants (QSR). For QSR, there is nothing more useful than Intercom System Device. Approximately 75% of all quick-service restaurants offer drive-thru services to their customers. Why exactly? A clear indication is that as much as 20%of American meals are eaten in cars. This is a market you simply must tap into if you are a quick-service restaurant.