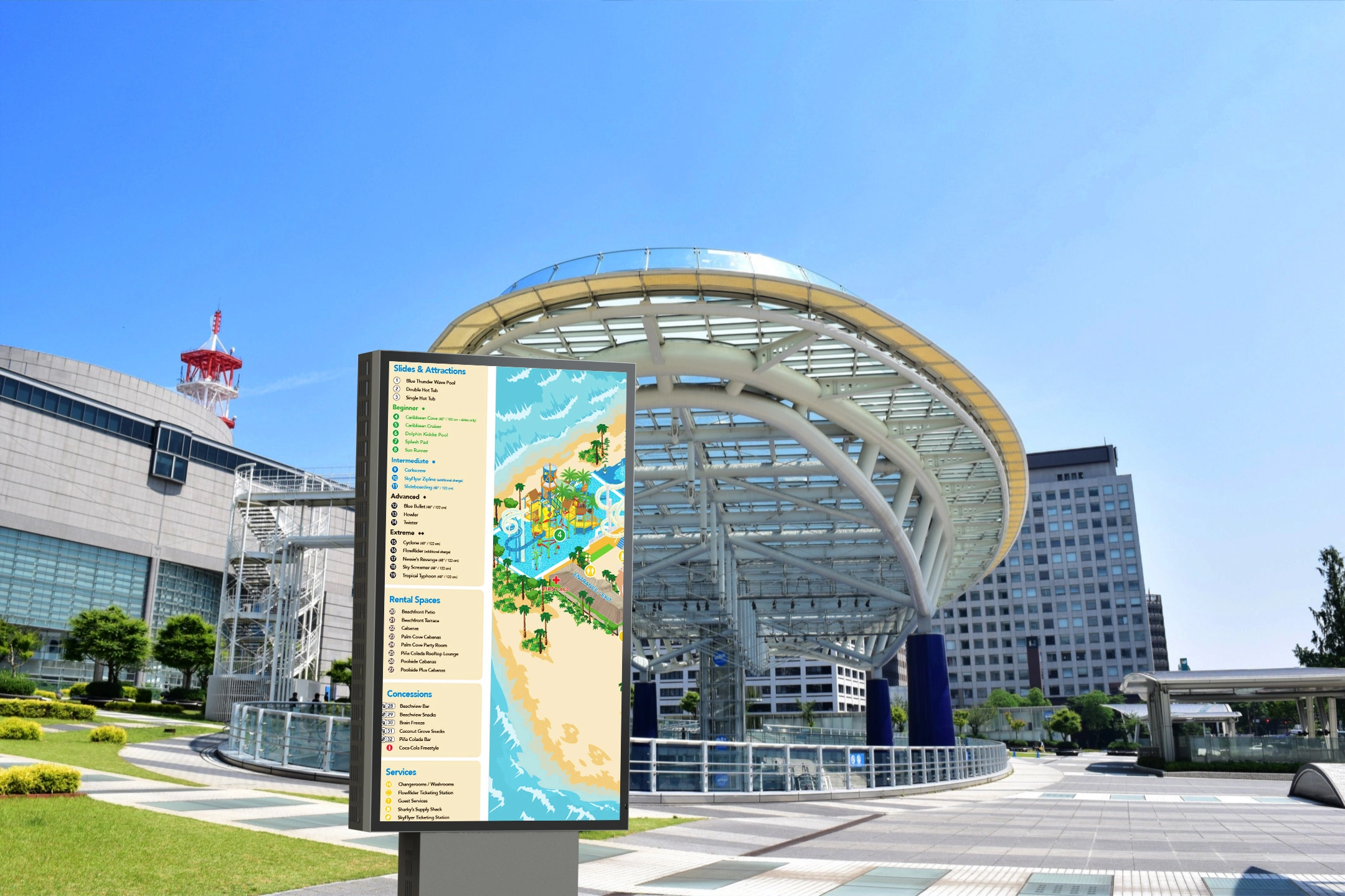 Outdoor advertising plays an important role of urban block landscape, equivalent to a city image business card.
With the development of informatization and intelligence, outdoor digital signage will gradually replace other
types such as light box advertisements and neon sign. As the epidemic was gradually brought under control,
the economy began to recover, and outdoor advertising gets a new lease of life. According to RUNTO data,
the global outdoor digital signage market will be close to 15.3 billion in 2020 and will keep rising in 2022.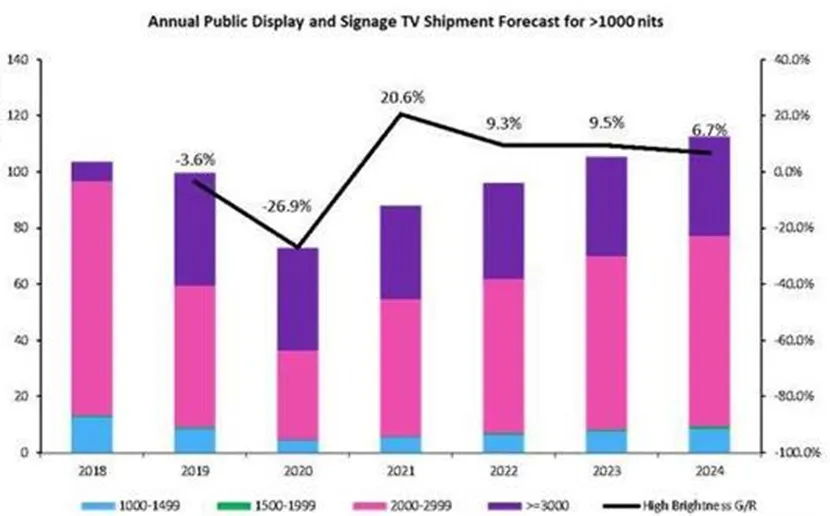 To improve the profitability of enterprises, most digital signage manufacturers have turned their attention
to the rising demand in the DOOH market. High-Brightness complete machine suppliers are expanding the production scale of outdoor products, and successfully released products with higher than 4000nits
brightness and IP protection level IP67 recently.
In the market, it is mainly reflected in the transportation field (land transportation platforms such as
bus shelters), as well as the fast-growing self-ordering display in the fast food (QSR) retail application
scenario.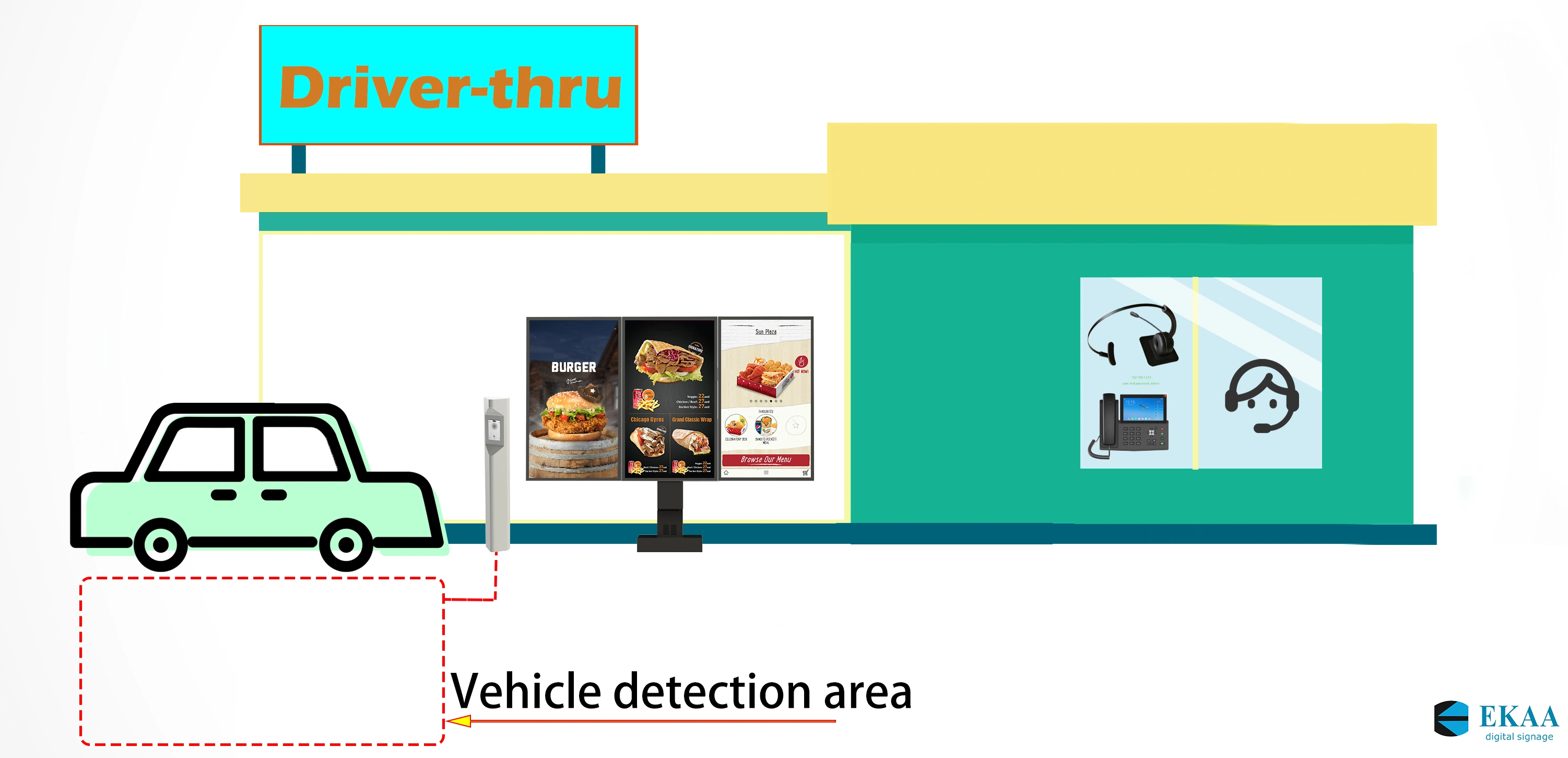 Secondly, in order to increase attractiveness, many stores tend to add digital signage that can
display posters, videos and interactivity to create digital stores during the epidemic. Outdoor
display products will have more opportunities to appear in new outdoor application scenarios
such as outdoor sports and hotel terraces, which also promotes the growth of digital signage
demand to a certain extent.

Any LCD advertising panel is insufficient for outdoor which less than 2500 cd/m², they cannot be
visible in sunlight. However, the IP67 4000 brightness full outdoor advertising Display provided
by EKAA has a brightness of up to 4000 cd/m², which can work Stably even in direct sunlight
and has a powerful cooling system to ensure that it does not have a blacken.

Let us look forward to more and more EKAA's IP67 outdoor high-brightness advertising machines
appearance on the market and adding style to every smart city.