In today's world, traditional advertising is often ignored by consumers who are bombarded with sensory information from various sources. Digital signage has emerged as an increasingly effective way to capture the attention of potential customers. This electronic display uses digital technologies to showcase content such as images, videos, and animations on one or more screens. It is a popular tool for advertising, wayfinding, information display, and entertainment in public spaces like stadiums, shopping malls, train stations, and airports.
One of the key advantages of digital signage is that the content displayed on screens can be managed and updated remotely through a content management system (CMS). This allows for real-time updates and customization of content, making it easier to deliver relevant information to customers. With advancements in technology, such as high-resolution displays, touchscreens, and interactive features, the use of digital signage has increased significantly in recent years.
Digital signage is a versatile tool that can be used for a range of purposes, such as promoting products and services, providing information, offering directions, and enhancing the overall customer experience. It is a powerful communication tool for businesses and organizations to engage with their audience in a dynamic and interactive way.
Digital signage solutions are available for various industries as the following usage
Retail stores
Retail Digital Signage solutions are designed to provide in-store marketing, promotions, and advertising.

Restaurants and cafes
Other food-related businesses can use indoor MenuBoards to showcase menus, promotions, and other relevant content.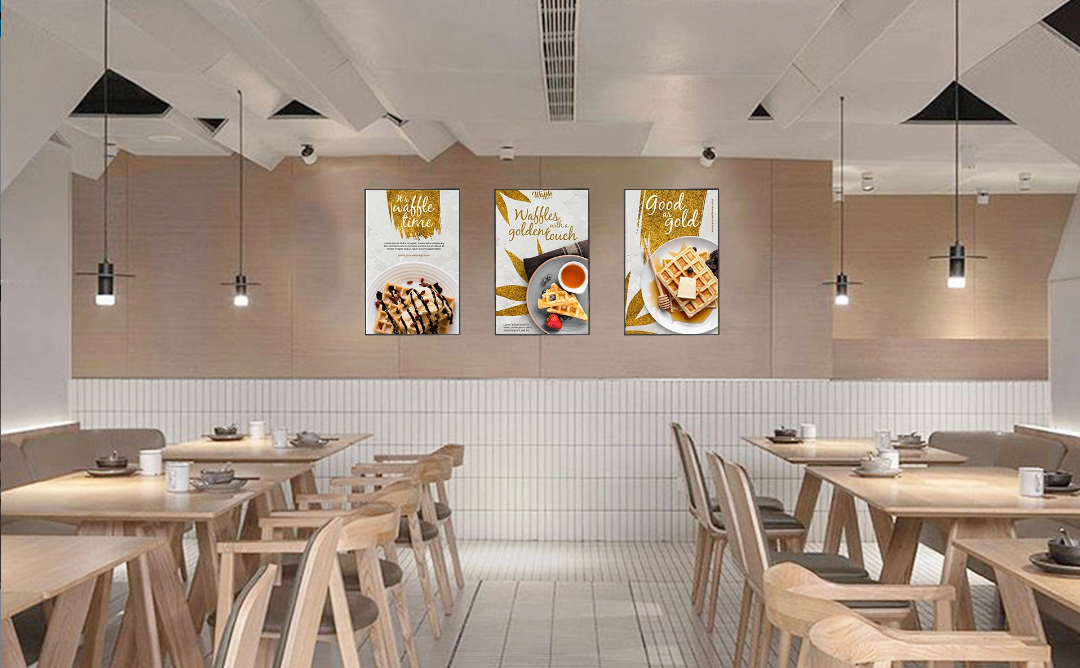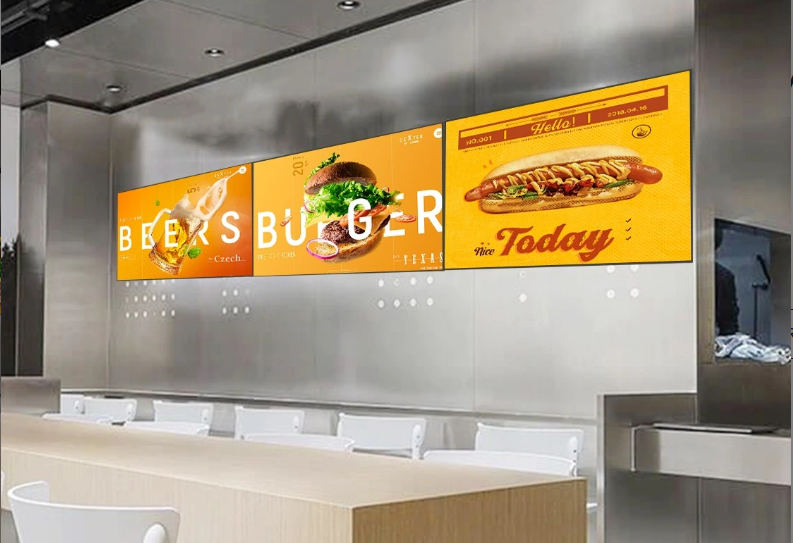 Wayfinding
Information Kiosks are designed to guide people through complex indoor or outdoor environments, such as hospitals, universities, airports, or malls.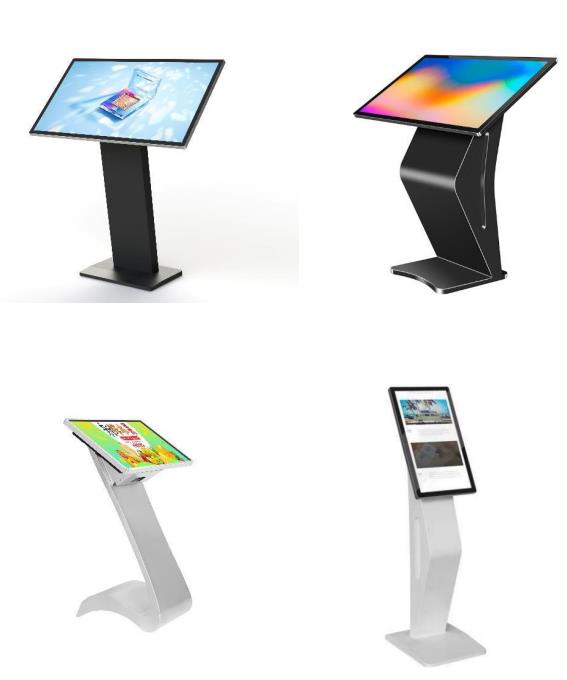 Hospitality
For hotels, resorts, and other hospitality-related businesses, digital signage is designed to showcase guest amenities, services, and promotions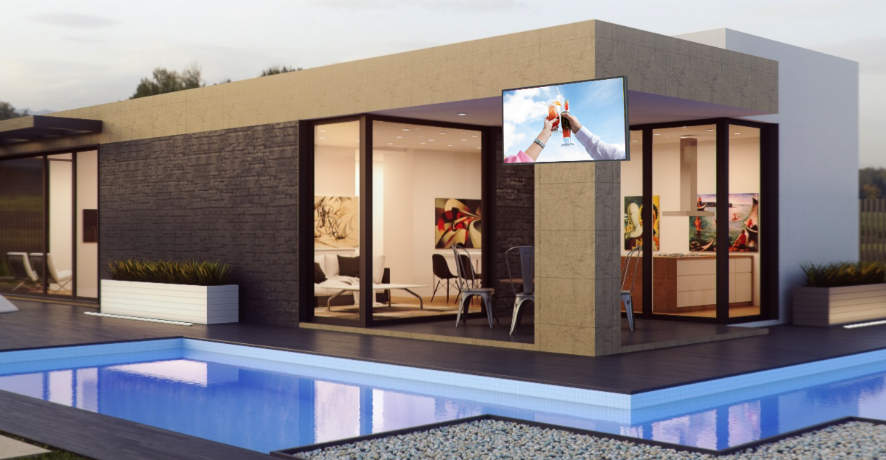 Corporate and Education
Interactive smartboard are specifically designed for corporate lobbies, conference rooms, and employee areas and classroom to display communications, announcements, and company information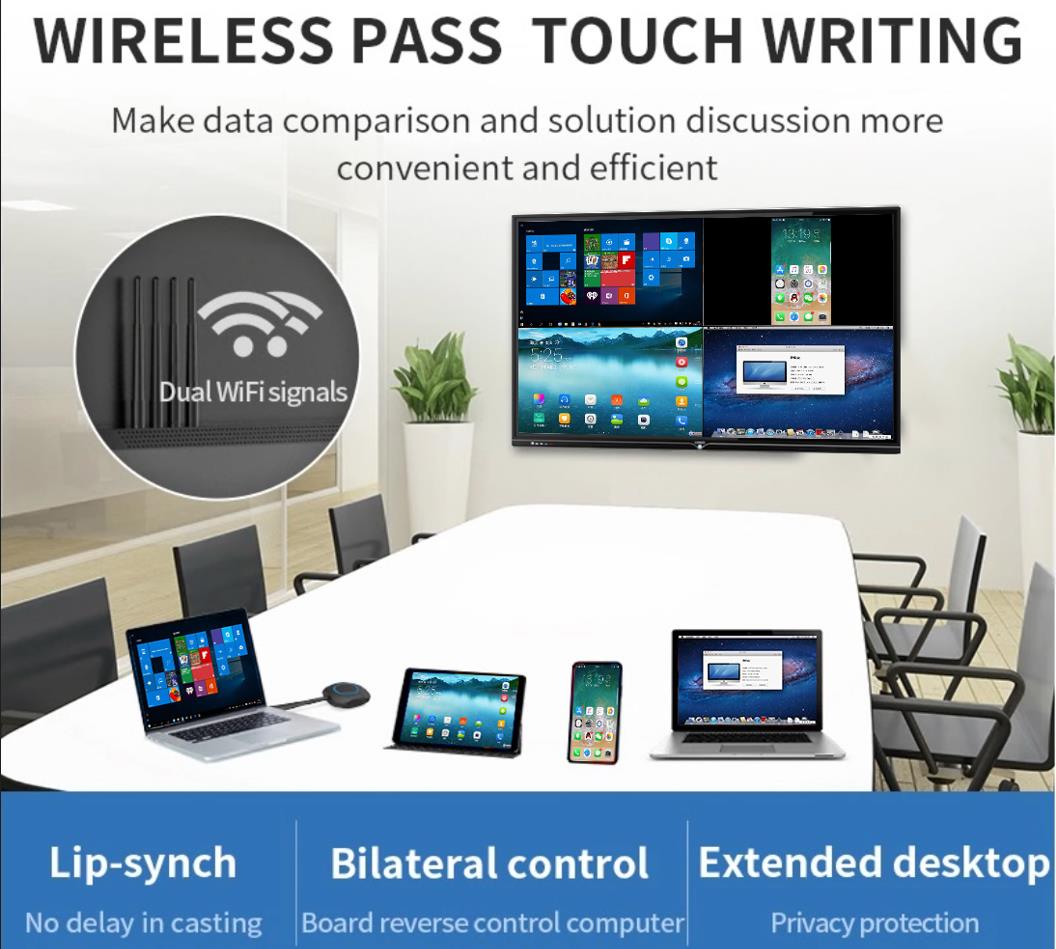 Sports
Digital Signage solutions are designed to enhance the fan experience at sporting events, including live game updates, scores, and other interactive content.
Transportation
For transportation hubs such as airports, bus terminals, and train stations, Outdoor Digital Signage solutions provide real-time updates on schedules, delays, and other important information. These solutions are specifically designed to provide easy-to-understand information to passengers, making it easier for them to navigate and plan their journey.
Actually Ekaa provide all different kind of digital signage to meet different usage like supermarket with Shelf sigange,and fashion store with different style signage with Round and Square screen