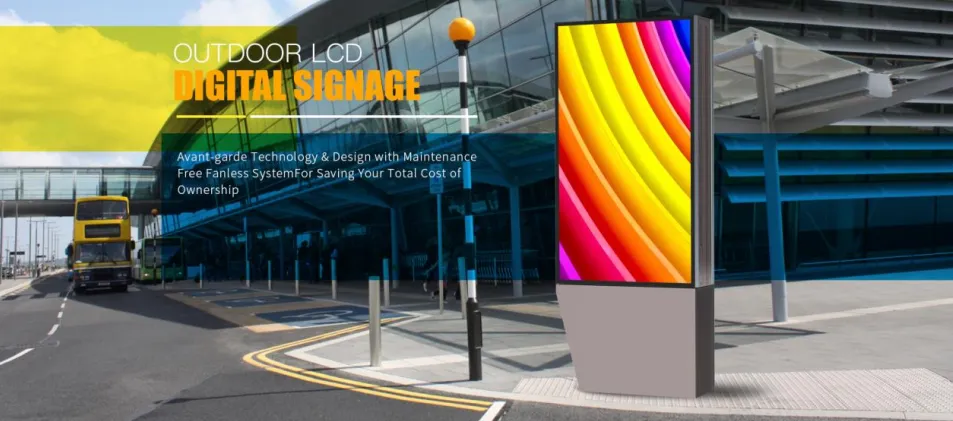 With the development of the digital technology, digital signage is now becoming more and more hot sale, especial for the retail stores, restaurant, shopping mall etc., Which bring a question to every store owner, which digital signage is best?
 
As a digital signage sales with near 10 years experience, i have met thousands of clients who is asking for the best digital signage solution every day, and want to get the best digital signage solution with the best price in the market; However, they are usually led to the wrong road by only the price, which will lead them to higher loss if they focus on only the price and select the wrong products, cause the wrong products will be broken for just several months. 
That is why i would like to share with you the best digital signage ----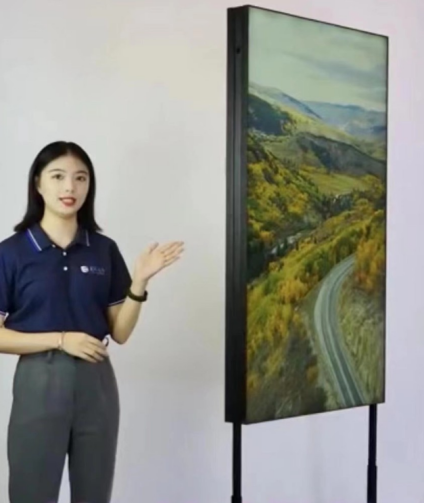 Which Digital Signage is Best?
The answers is the most suitable is the best;
As the left case, its EKAA outdoor IP67 4000nits Displays used in Saudi Arabia. Why client choose our solution? Its because:
We are with 4000 nits high brightnesss, quantum dot technology with 105% color gamut, optical bonding screen with less reflection, as we all know, KSA has extreme strong sunlight, only the 4000 nits screen + quantum dot + optical bonding, the screen could be visible under strong sunlight, your advertising would be valid.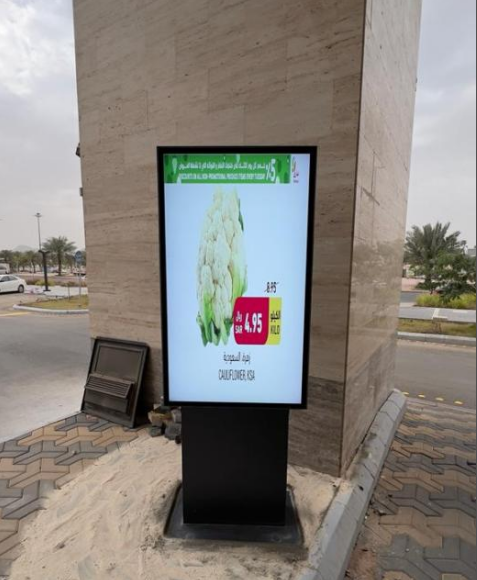 Here is the comparison provided you use traditional LCD outdoor totem with only around 2500 nits: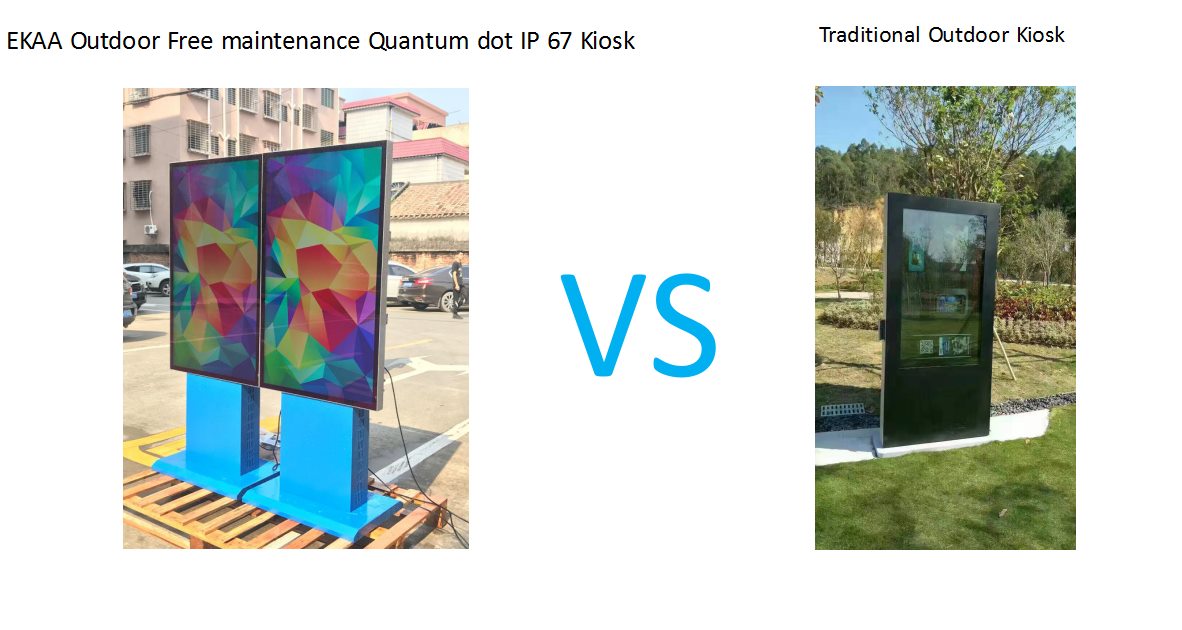 Do you think which one is best?
I. believe the answer is obvious.
2. Our solution is IP67 free maintenanace solution.
Due to the extreme weather there, it must need air-conditioning provided you use traditional outdoor totem, it brings many after sales maintenance work on the air-conditioning, provided you don't do it, the screen will be broken during one or two months, and you will lost thousands of dollars;
On the other hand, with our solution, you don't need to do maintenance work, our screen is smart and self-cooling; there is no risk to be blacken due to cooling, with such an outdoor screen, you could save thousands of dollars on maintenance;
So the Most Suitable means the Best Digital Signage;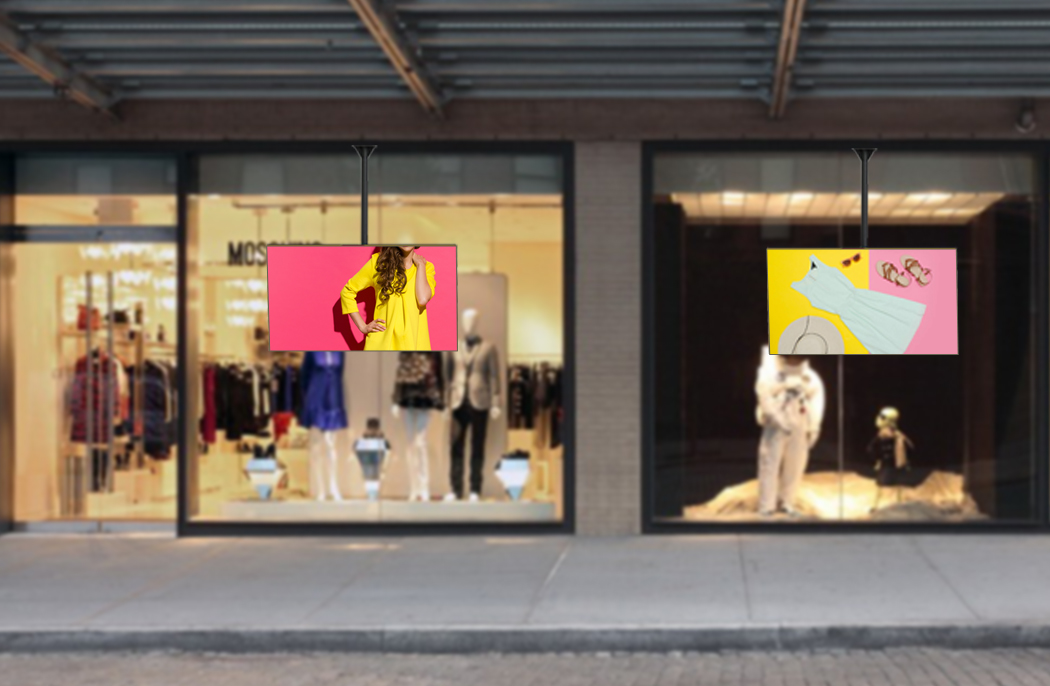 With the development of the technology, a kind of product may have various solution and apperanace in the market, which one should we choose at the moment? I would prefer to suggest you to select the most popular and trending one;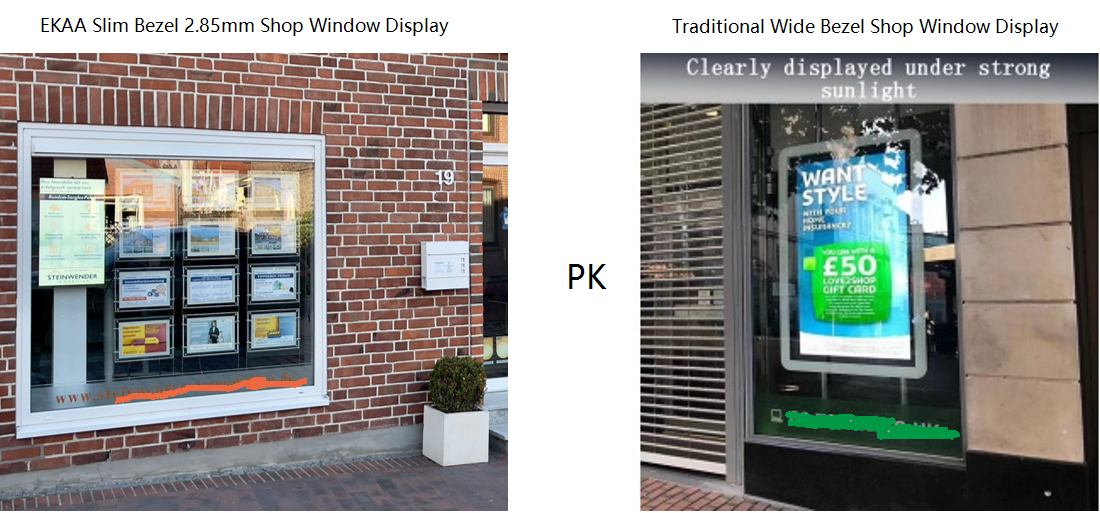 For example, the above PK is between EKAA Slim Bezel 2.85mm Shop Window Display & Traditional Shop Window Display, which one you think is more popular now?
It is no doubt that the slimmer bezel one is better; Now the slim bezel is the trend of future digital signage, like even that there is no bezel mobile phone, so with such slimmest bezel solution, why would you select the old wide bezel solution?
Therefore, do you get answer about which is digital signage is best?
The most suitable, most popular, most trending digital signage is the best;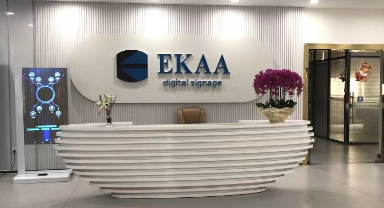 EKAA is a LCD manufacturer with more then 10+ years' experience in R&D and production, supporting OEM and ODM, Our engineer has more than 10 years experience on digital signage, and could give your support with English. We always win high comments from customers and a long-term business relationship from high product quality and nice service, welcome to contact us for the most suitable solution for your project!