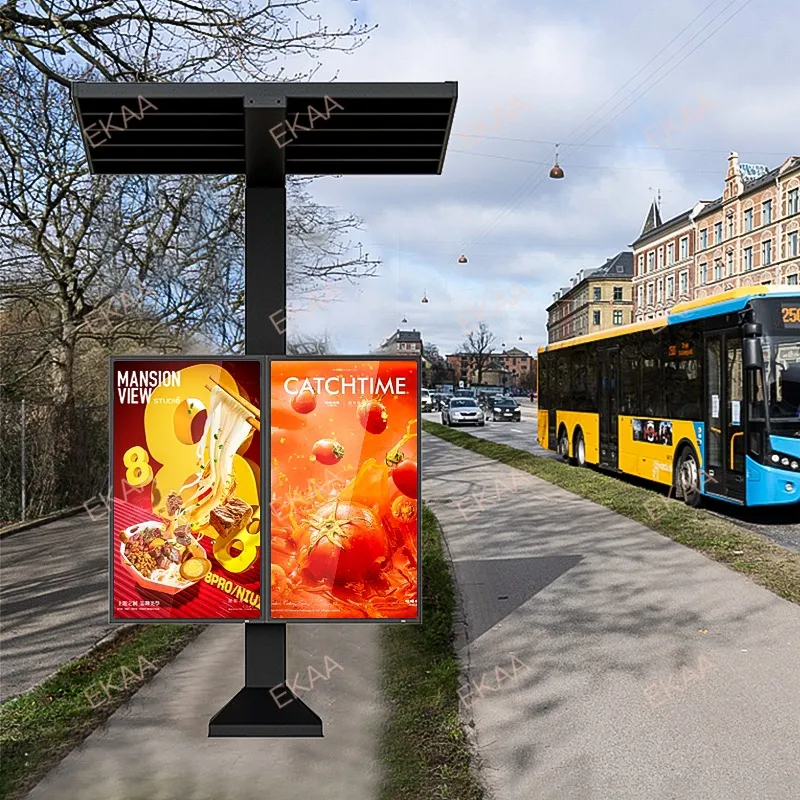 Digital signage is an increasingly popular way for businesses. The technology has evolved over the years, create more sophisticated and interactive displays that can be used for a variety of purposes.
Digital signage is becoming increasingly popular for a number of reasons. First, it offers an easy way to get messages across to customers quickly and efficiently. Create eye-catching visuals, videos, and other content that captures the attention of viewers instantly. This helps to draw people in, while also providing them with the information they need.
Digital signage  is gaining popularity as a more dynamic, flexible, and cost-effective solution for businesses and organizations looking to communicate with their customers and audiences:

1. Increased flexibility: Digital signage allows businesses and organizations to quickly and easily change the content displayed on their screens, which is especially useful for marketing promotions and advertising. This flexibility allows for more dynamic and targeted messaging, which can be updated in real-time.
2. Improved engagement: Digital signage can be more engaging than traditional static signs, as it can include moving images, videos, and animations. This can help to capture the attention of passersby and convey information in a more visually appealing way.
3. Cost-effective: Digital signage can be a cost-effective solution compared to traditional printed signage. Rather than printing and distributing new signs every time there is a change, businesses can simply update the content on their screens, which can be more environmentally friendly and save money over time.
 
4. Audience targeting: Digital signage can be used to target specific audiences with relevant content, such as advertising to a specific demographic or promoting products and services to customers in a specific area of a store.

5. Analytics and tracking: Digital signage technology often includes analytics and tracking capabilities, allowing businesses to measure the effectiveness of their messaging and track customer engagement. This data can be used to optimize messaging and improve the customer experience.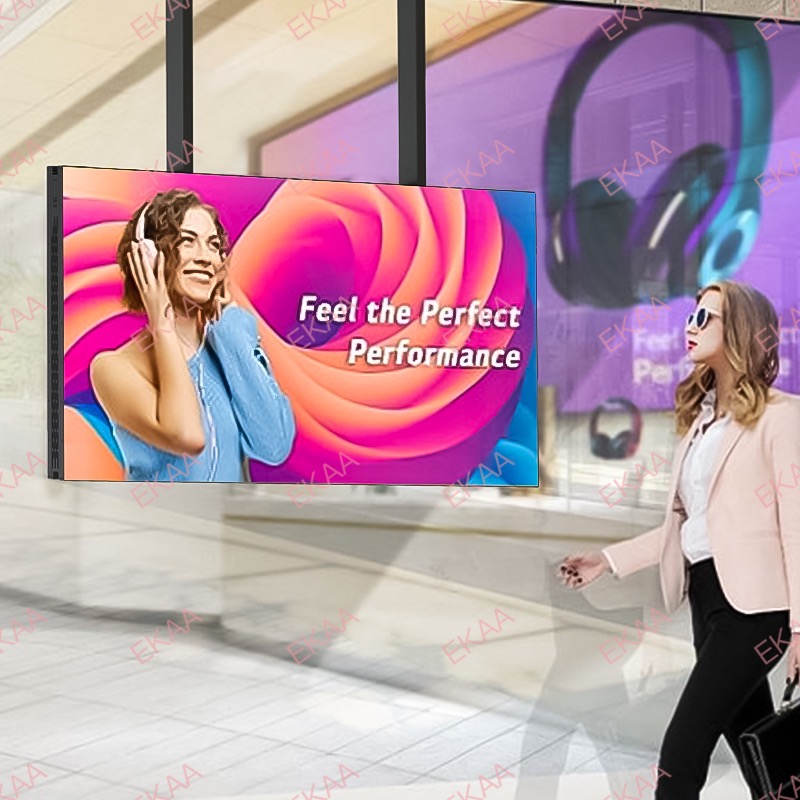 Interactive digital signage can now be found at businesses like retail stores, cinemas, hospital, shopping mall and train stations, air stations, metro etc. It has gained considerable traction as the number of companies adopting this technology increase, chiefly due to its significant benefits compared to traditional signage. Digital signage is an ingenious solution for businesses to connect with the public. A study shows that digital signage reaches about 135 million people a week.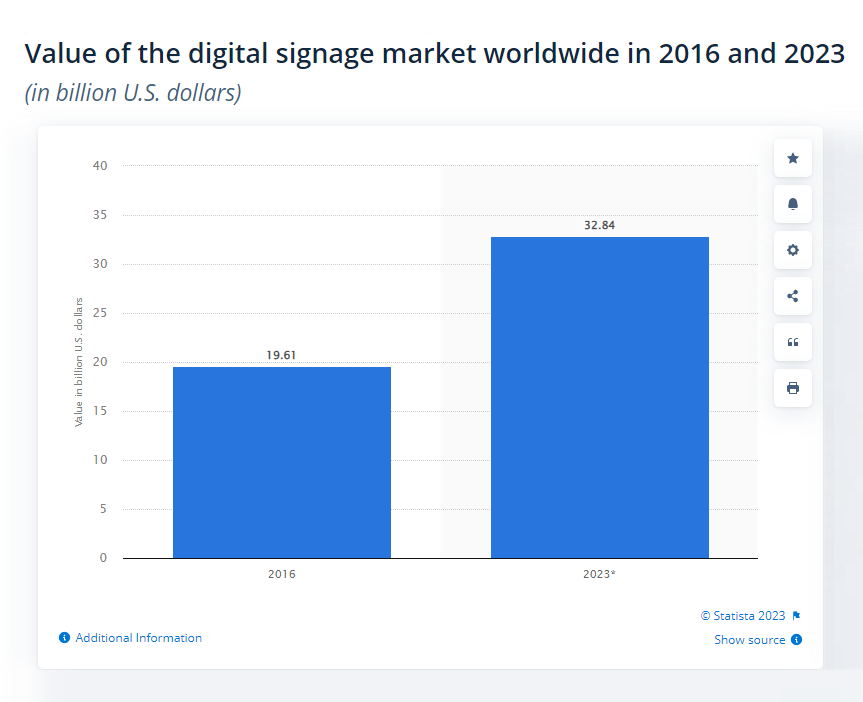 The statistic shows the value of the digital signage market worldwide in 2016, and a forecast thereof for 2023. The source projected that the market was valued at 19.61 billion U.S. dollars in 2016, and is poised to reach 32.84 billion in 2023.
Additionally, digital signage is cost-effective and easy to manage. Compared to traditional forms of advertising such as print or radio, digital signs can be updated easily and quickly at any time with the latest content. This allows businesses to keep up with changing trends and customer needs without having to invest in costly redesigns or campaigns.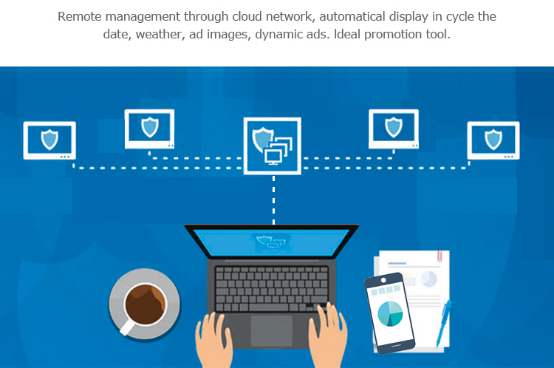 The adoption of digital signage solutions is on a steady rise, with 60% of enterprises without digital signage in their stores planning to invest in the technology within the next two years; 53% of digital signage end-users expect to increase their digital signage spend in the next two years.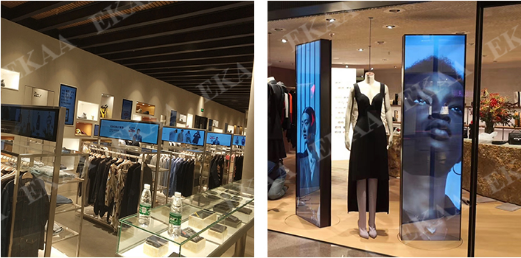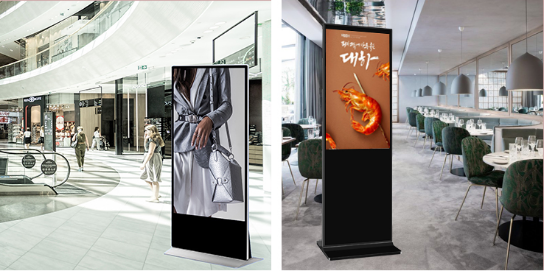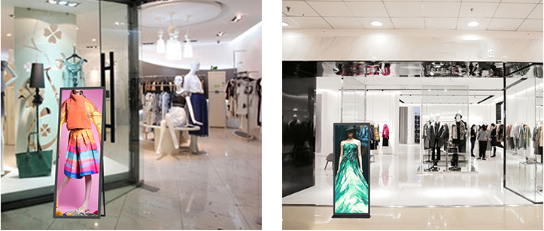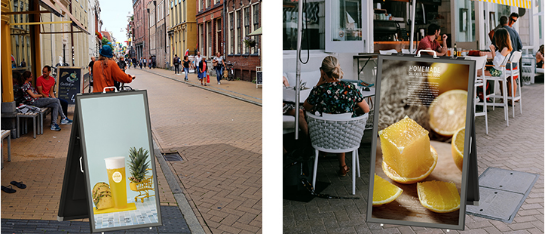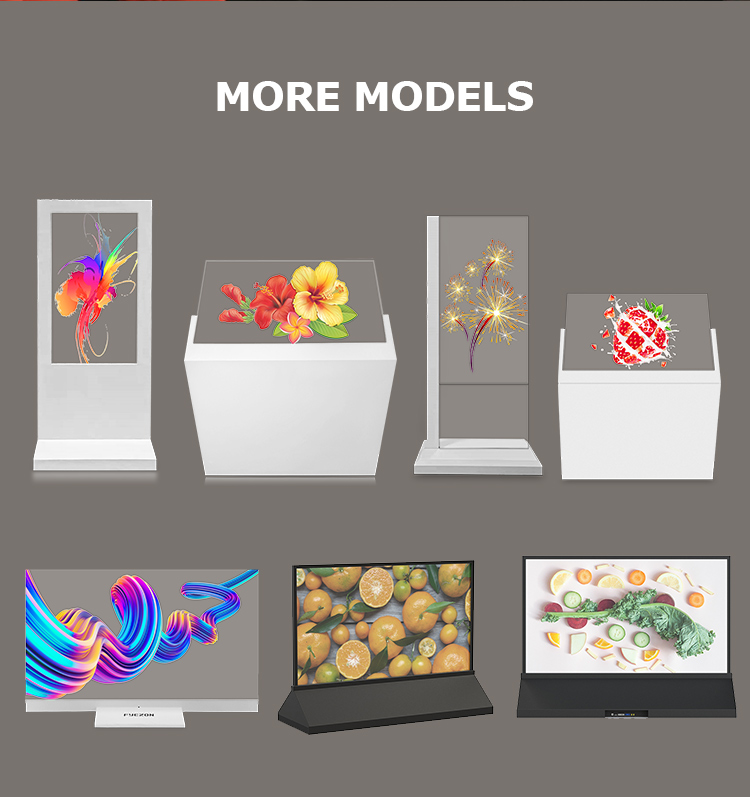 Digital signage allows businesses to make it easier for their customers to complete their shopping journeys, on their own terms. Of course, by making technology a crucial part of the buying experience, retailers get numerous gains that improve the bottom line.
According to studies, 80% of customers choose to enter stores after seeing digital signage, it increase the store average purchase amount, increase in customer satisfaction, and brings growth in repeat buyers. Digital Signage can create a 31.8% upswing in overall sales volumes. These data all show that digital signage is an essential part of our future life and is a popular trend.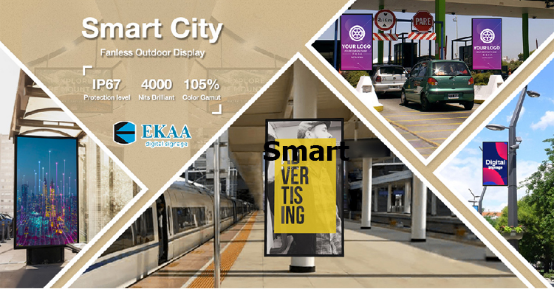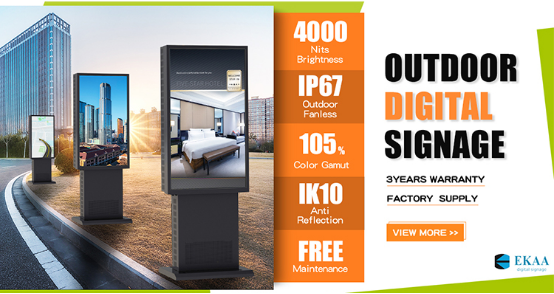 With advances in digital display technologies, future trends in the industry are sure to be exciting. Digital signage technologies are evolving. From integrating artificial intelligence to seeing live streams in digital displays, here's what we can expect.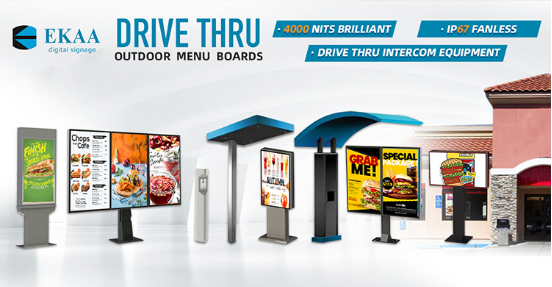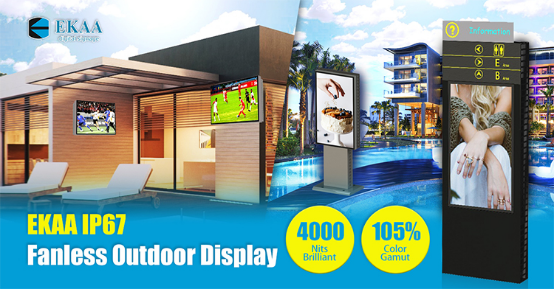 EKAA Technology was established in 2012. As a ISO9001 certified manufacturer, we had become a world-class and reliable ODM/OEM partners in the market. Our hot-selling products are involved in Outdoor LCD digital signage,window facing high brightness display and all-in-one interactive LCD touch screens, etc. The custom services we offer are tailor-fit according to the clients'specific requirements and demands. We will find the best solution for your company with costs adjusted to your project. inquiry get the details and price now!